We, KOSUGIYA, well-established JINRIKISHA company offers great JINRIKISHA
(Rikishaw) service in Asakusa!

Our professional rikishaw drivers will produce such a memorable time of your trip with a kindly heart and the most professional guide in Asakusa.

JINRIKISHA is not only a "vehicles" as a transportation tool.
As it is written 「人力車」in Japanese, 「人(people)力(power/ability)車(car)」,
what is important is 「人」means, the person who drives it.

The driver's heart, skills, experiences, and their core spirit makes your
ride special.
That is the reason our drivers always study everything about customer
service as well as the historical matters of Asakusa, Japan, and train
themselves.
We love Asakusa deeply and we would like to share the heart to you.

You can choose your course and stop point.
Please feel free to contact us anytime!
① For Trial course (10min)
please come to us directly on the day.
② For 30min course (10min)
[ East course ]
Sumida river → nice view spot for Skytree, historical spots from Edo era →visiting temples.
[ West course ]
Interesting Shitamachi area, crafts and good restaurants.
Japanese comedian town and amusement park etc..
Very much energetic and fun area in Asakusa.
③ For 45 min course
Pick up good spots from both East West.
④ For 60 min course
All spots of both East and West.
⑤ For 90 min course
All spots of both East and West. getting off from Rikishaw and visit an old temple with your driver. You will lean the manners and histories.
---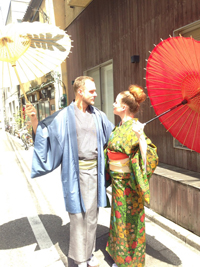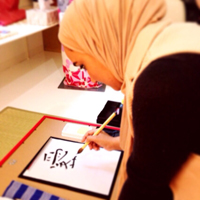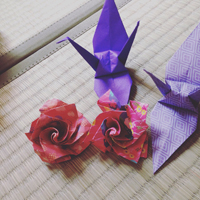 Besides Jinrikisha, we would like to offer such a memorable Tokyo visit for all seasons with Kimono.
BIREI Kimono & Culture offers real , traditional, graceful Kimonos , and the each can be the only one in the world. All processes to dress up should be in polite manners.
Also we have some cultural activities such as ORIGAMI and SHODO (Japanese caligraphy).
You can make flowers of the season , Cranes, and make these a gift for your family and friends.
As for SHODO, you can enjoy writing your name in Japanese, any your
favorite word, company's slogan and so on.
Through these activties and Jinrikisha ride, you can spend your day for
enjoying and understanding a core value of Japanese culture deeply.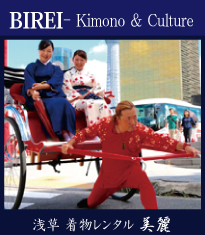 Please see details.
---
☆
Plans
☆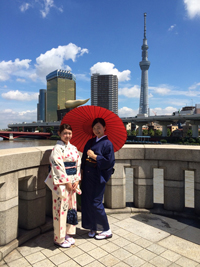 ★Kimono 2hours plan : \3500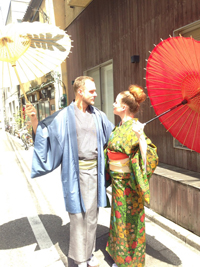 ★Kimono Free plan (till 16:30): \5000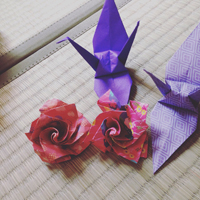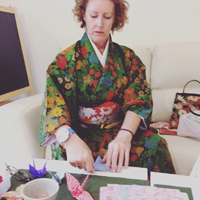 ★ORIGAMI \3000 (with kimono service, \2000)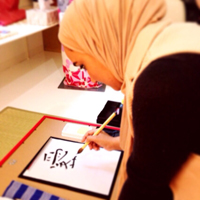 ★SHODO(Japanese Caligraphy)\3000
 (with kimono service, \2000)
If you make your reservatioin only JINRIKISHA, the start place will be
JINRIKISHA stops near the Kaminarimon gate.
If you have any inquiry,please
contact us
anytime.
If you make your reservation Kimono service, please come to BIREI Kimono & Culture directly.
If you have any inquiry,please
contact us
anytime.